SHORT CHOPPY CLIP-IN STRAIGHT FALLS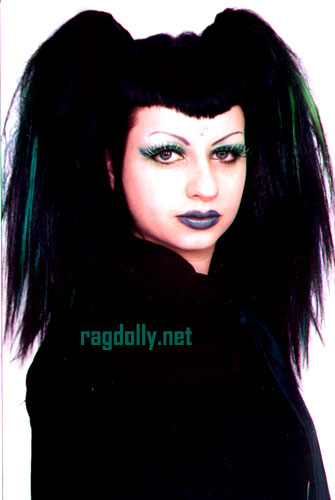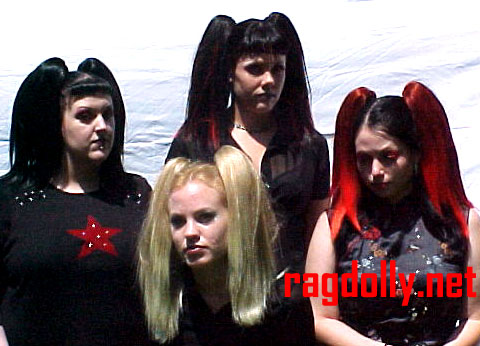 (left) all black solid only, (top middle) black base w/red accents, (bottom middle) blondes #27/613 only, (right) 2 tone red base only
These falls are a quality mini wig that has been securely stretched over a large claw clip. Hair is bone straight and comes in natural base colors. Falls hang to shoulder length and are super choppy and lightweight. There is no backcombing needed to make them poofy, just scrunch them up with your hands and you are ready to go. These are recommended for people looking for daily wear falls, since they last a really long time and are very easy to care for.
They are easy to attach! Just put your hair in a ponytail with a small fabric color elastic, then clip the fall on below the elastic (between elastic and your scalp) and you are ready to go.
Minimal brushing is needed. Just brush the ends every once in a while. There is no need to wash them, just clip them out in the open and let them air out.
The base of these falls are pre-made and only come in natural colors.
The accent color choices are unlimited, if you would like more than three colors, please specify on the shopping cart.
Falls are $75.00 for a matched pair (two ponytails)
If you do not want accent colors, then do not select one.
Falls are $50.00 for a single fall (one ponytail)