HANDMADE BACK COMBED CLIP-IN STICK DREADS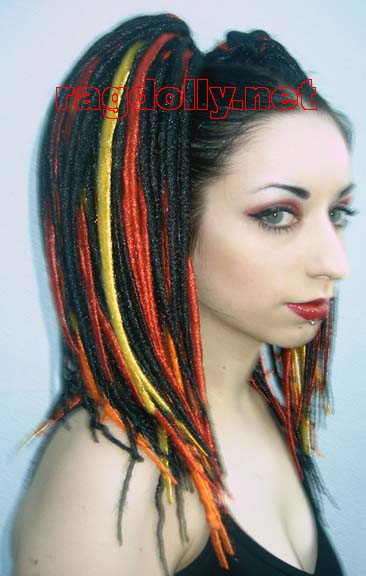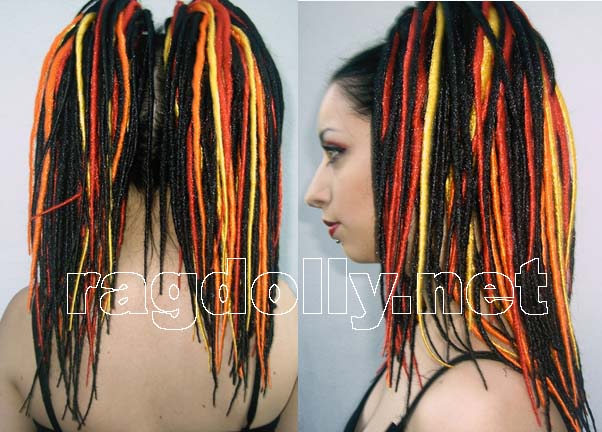 Amy of retroglam.net wearing black with flame color dreads.

DESCRIPTION:
These are stick thin backcombed dreads with tapered ends. Heat sealed with a heavy duty steamer. The best feature about this item is that they are clip in: so all you need to do is put your hair into pigtails and then clip the falls on over them. Therefore, since they are mounted on a clip, there is maximum height and no fiddling with the dreads to make them look bigger and no bobby pins.
Dreads are as thick as a No. 2 pencil on average.
Dreads at the root are thicker and taper to a smaller point to the tip.
There are 75-85 dreads mounted on each ponytail ordered.
For maximum height: clip over buns instead of ponytails.


---


BENEFITS:
1. Clip on in one second, no messing with bobby pins.
2. Maximum height
3. Super full hair
4. Mounted on heavy duty claw clip
5. Does no need to be brushed or washed
6. Dreads are thick and sturdy

---


TAPERED LENGTHS:
All clip in dreads are made in tapered lengths. This makes a more natural look, and the base that we use for the hairpiece is short, so we have no other choice.

---


Price $65.00 per fall
To order a pair, please select 2 of the item.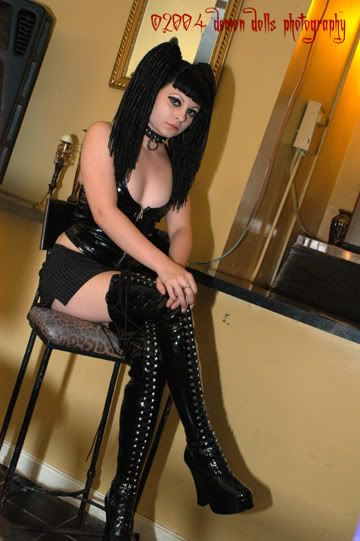 Miranda wearing solid black stick dreads, courtesy of Demon Dolls Photography.